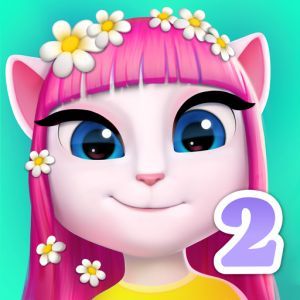 File Size:

77M

Updated Date:

Apr 20, 2023

Version:

2.1.1.20820

Developer:

Outfit7 Limited
File Size:

224.4 MB

Updated Date:

Mar 23, 2023

Version:

2.1

Developer:

Outfit7 Limited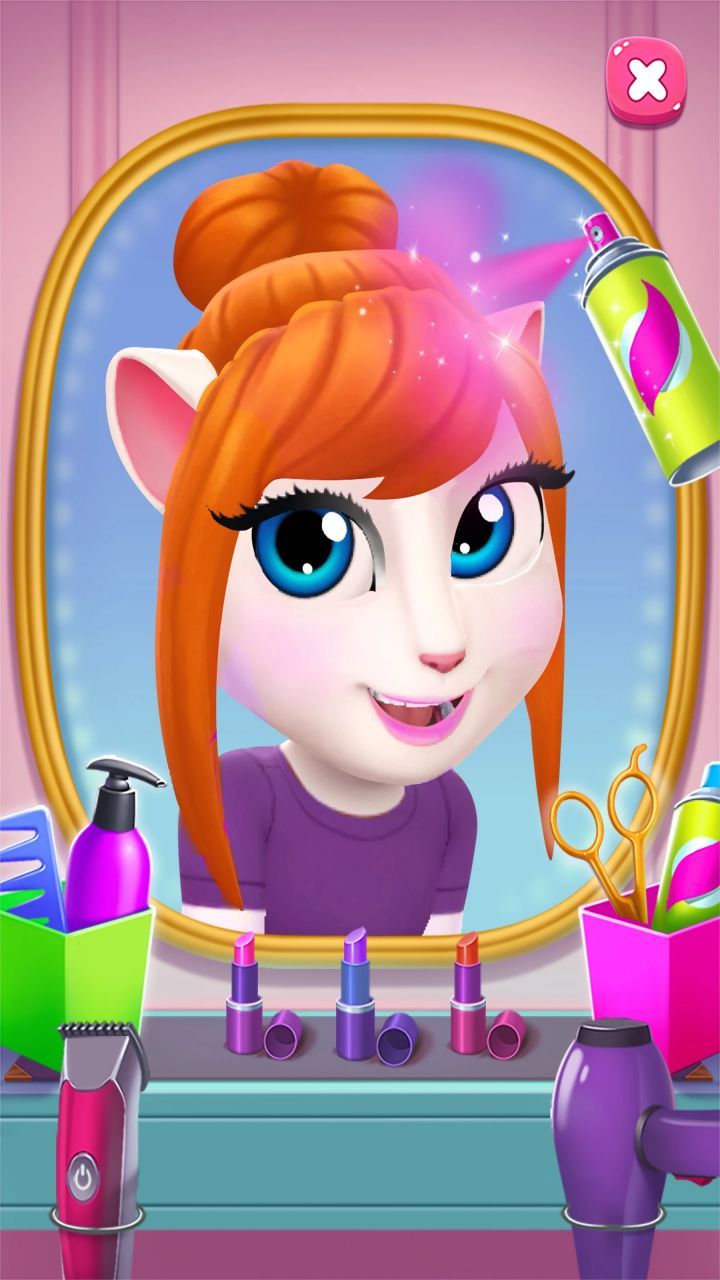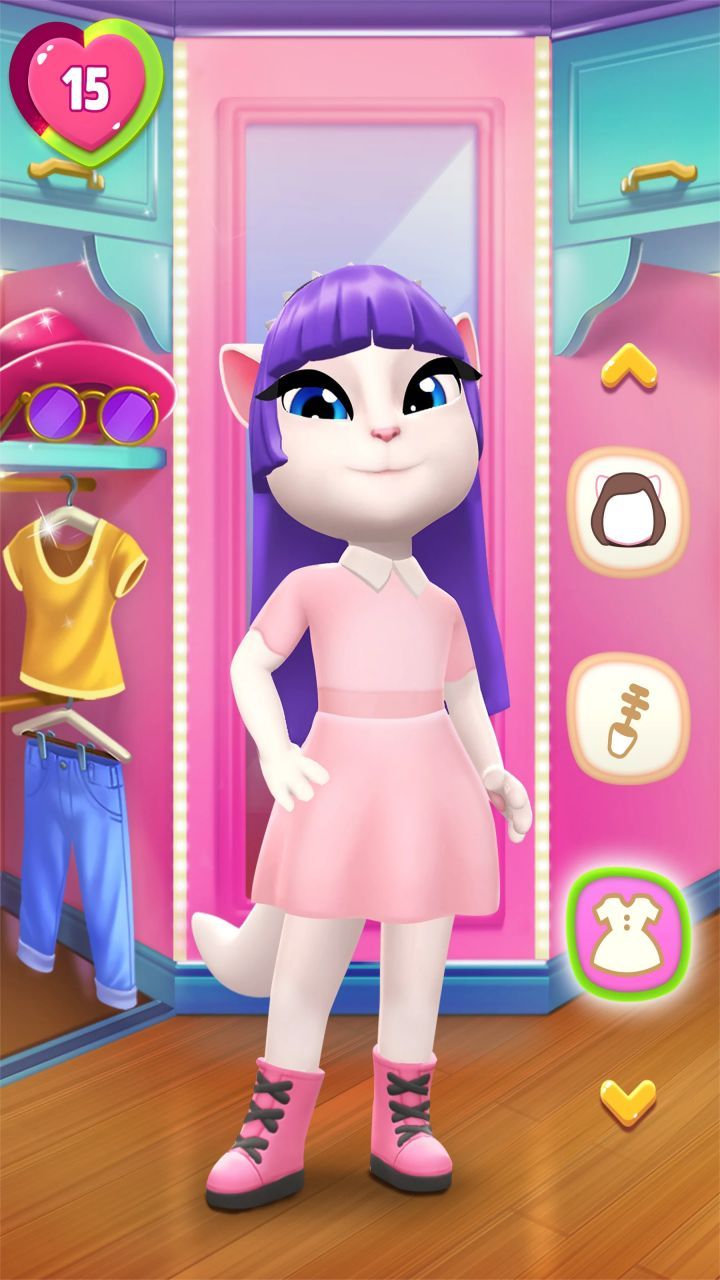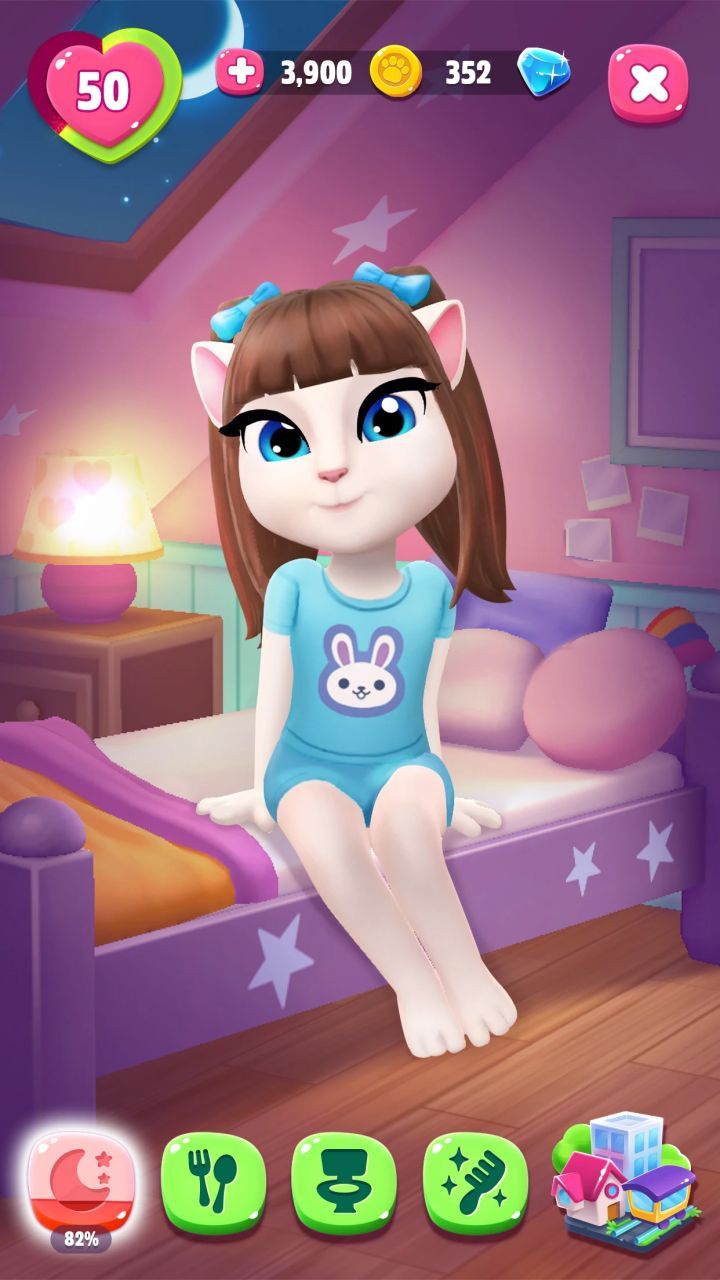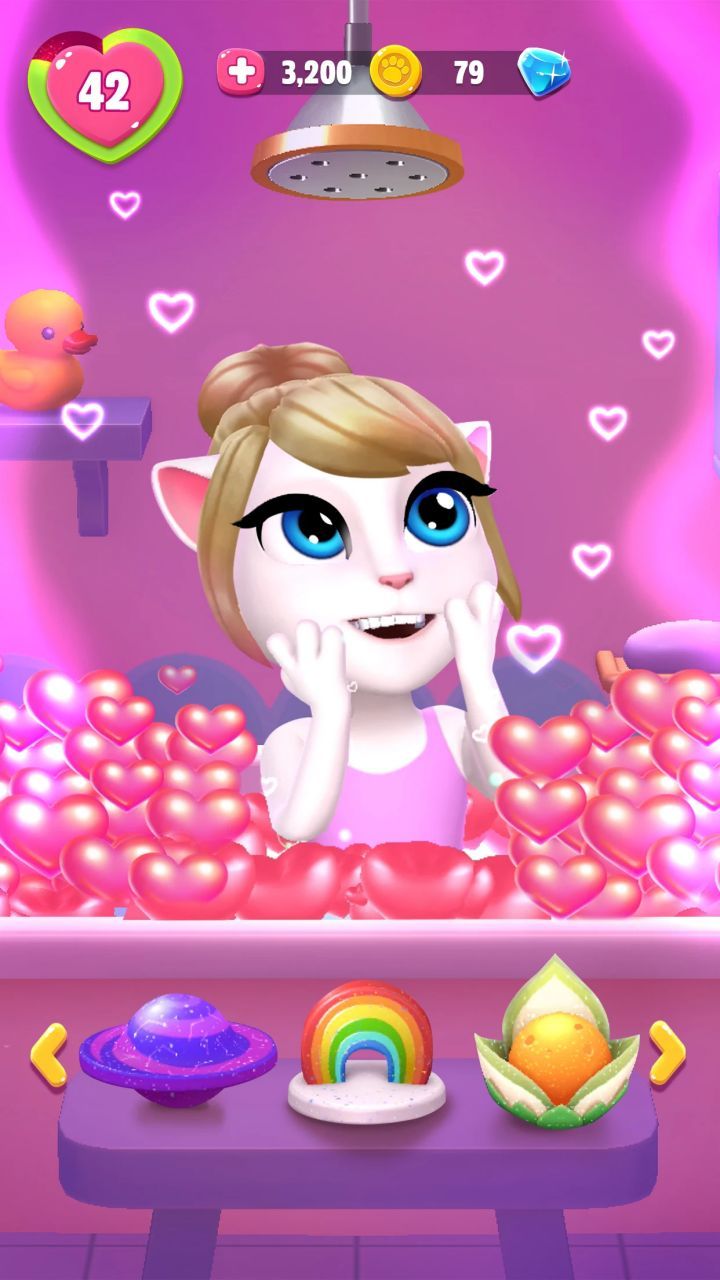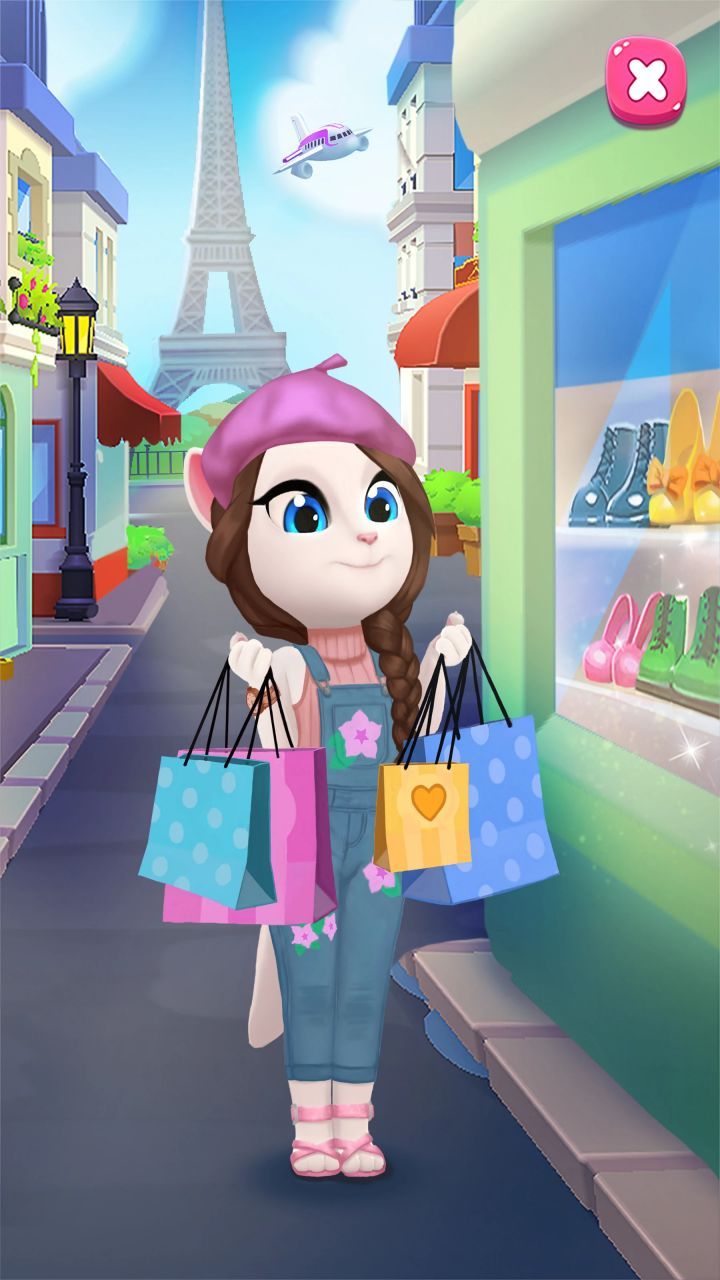 Description
Who has not heard about the ground-breaking virtual pet game Talking Tom? Everyone loves Talking Tom and his lovely friends, from kids to adults to seniors. One of the most famous friends that was created by Outfit7 happens to be Angela. This character is a white-coated female cat with a larger-than-life Diva attitude and extremely cute antics. Not only is she stylish, but Angela also has an interesting personality. Thus, as soon as this famous game developer released My Talking Angela, it became a sensational hit. The way this game was appreciated, the release of My Talking Angela 2 did not surprise anyone.
This new version, as you can guess, has many more features. However, the core concept of its predecessor which everyone loves can also be seen in this new version as well. This game is considered one of the best casual mobile games, where players can keep themselves entertained for hours by taking care of Angela and fulfilling all her cute and funny demands and requirements.
The game is designed for a stress-free or relaxed gaming experience that will make you burst out of laughter or make you go "Aww". Still, many beginners tend to get bored easily. If you also belong to this section of players or if you are looking for a way to spice up your My Talking Angela 2 gameplay, the following tips and tricks are all you need!
1. Prioritize Angela's rest
From brushing Angela's "as white as snow" coat to accompanying her on her travels, there are so many fun activities to take part in when playing this cartoon-style simulation game. However, you cannot play with Angela or make her do anything accurately if her percentage drops. Hence, it is important to ensure her energy level is always up.
If you open the game, you will find 4 tabs/icons at the bottom of your screen. The first one signifies "Sleep". So, if you see that Angela is not behaving like her usual self, consider tucking her in bed.
Here is how you make her fall asleep:
* Tap on the "Sleep" button and you will find Angela has arrived at her bedroom
* Drag her to the bed to get her ready for sleep
* Tap on the night lamp beside her to turn off the light and make Angela fall asleep
Pro Tip: It takes a lot of time to bring Angela back to her all-charged-up self. Hence, make her go to bed just when you are about to log off. This will ensure you do not lose your precious gaming time.
2. Conquering the mini-game Sleepy Bugs
Besides taking care of Angela, players are given the opportunity to play 4 different mini-games designed to provide hours and hours of fun playtime, and they are:
* Snack Baskets
* Sliding Pets
* Donut Spin
* Sleepy Bugs
Out of all 4 mini-games available in My Talking Angela 2, most beginners have problems with Sleepy Bugs. However, participating in all mini-games, especially Sleepy Bugs, is a must if you want an uninterrupted and optimized gaming experience. Playing mini-games regularly is one of the easiest ways to improve your gameplay as you can get Gold and Gems as rewards if you win. With ample Gems and Gold in your arsenal, you can smoothen your gameplay immediately. Gems are especially hard to come by (if you are not watching the ads). So, do consider participating in all 4 mini-games to grow your collection of Gems for future use.
In the case of Sleepy Bugs, the objective of the game is to spot a cluster of same-colored bugs (at least 3 in total). Swipe on this cluster using your fingers and they will disappear from the board. Many beginners struggle with this particular mini-game as they do not know that you can match more than 3 bugs of the same color. If you can get such a cluster, go for them to score more and win big.
My Talking Angela 2 is created by the same game-developing company that gifted the world with Talking Tom and his incredibly fun friends. There is so much you can do with this popular pet-care simulation game. But the above-mentioned tips and tricks are curated just for you to ensure you can take your gaming experience to a whole new level. So, open the game on your smart device now and try out these tips and tricks one by one. Angela is waiting for you!